Now that the show is over, I can share some of the images we created for it!
My work generally begins with the poster. I started by making some logos, based on the same Real Housewives series that inspired the show's name. Assuming that none of the housemates would be wearing Fresco's signature Brunhilde helmet, I added a silhouette of a "Real Diva" and put the helmet on her. She also helps bring a splash of color to the logo.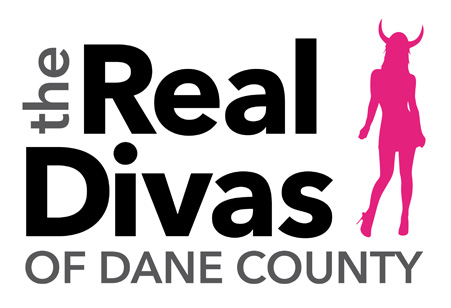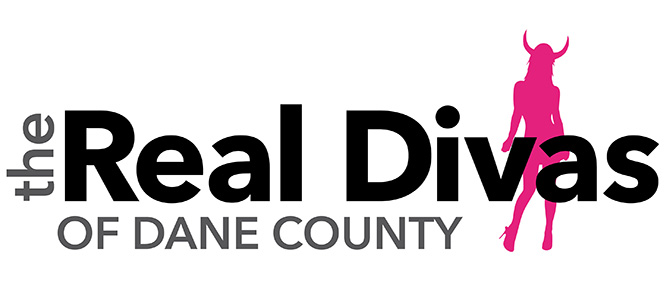 There were fourteen cast members (which doesn't even include Fresco's Musical Director and pianist Jess Salek, who was on stage for the show). We decided to go with a series of posters again, with pairs of the cast interacting.
In order to have the most flexibility in creating the pairings, I shot each cast member from three angles—facing left, facing the camera, and facing right—on a pure-white background. This allowed us to just drop any given pairing together on the poster.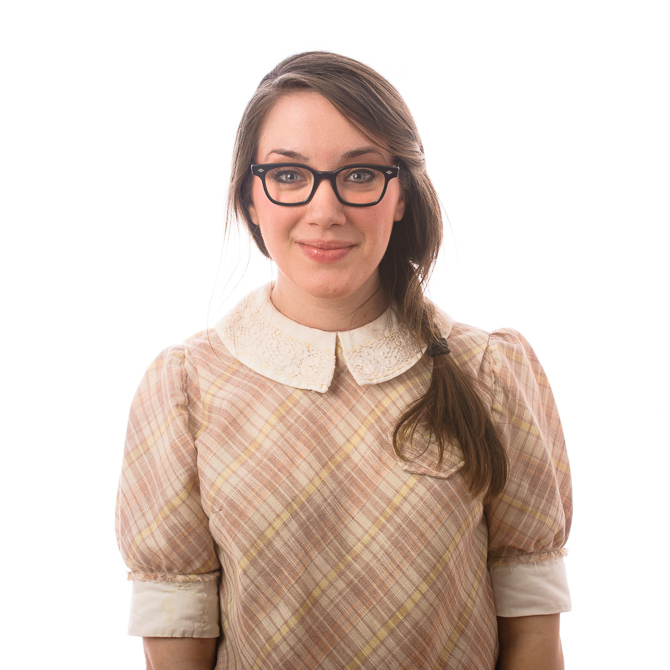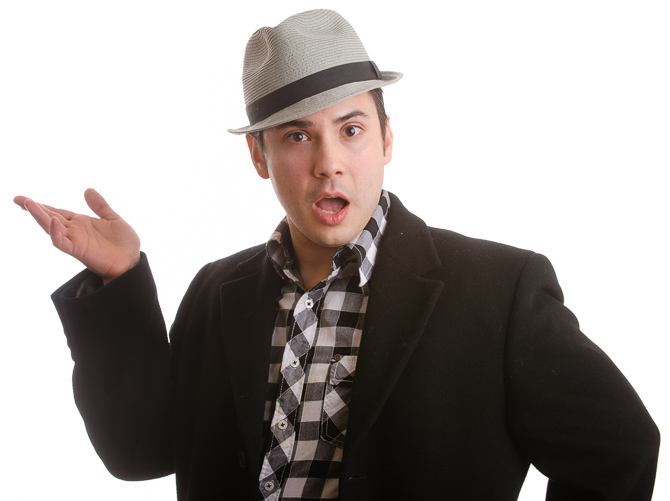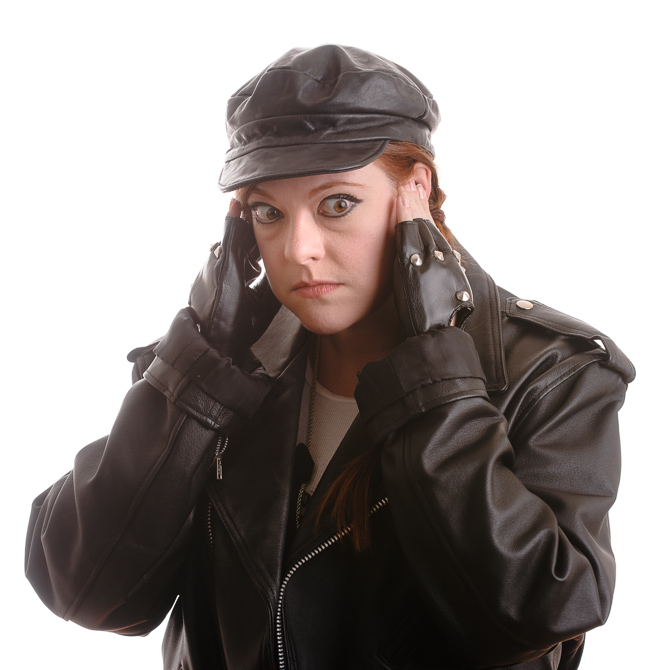 Shooting on white also made it easy to reuse the shots for other things, such as the programs and the billboard. I was pretty excited to have another Fresco billboard! I's pretty close to our house, and it was fun for the whole family to see if we could spot the Real Divas on most trips out!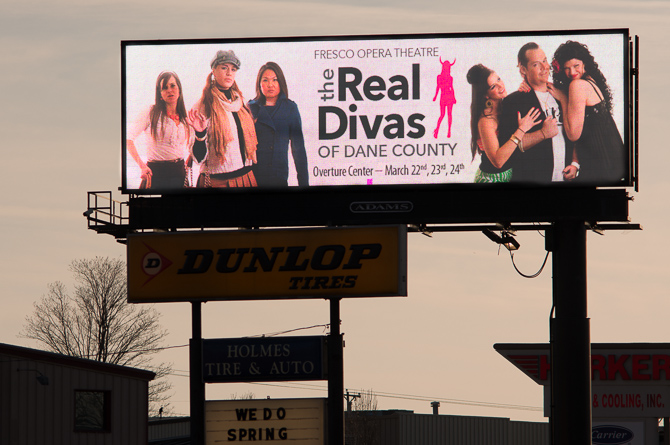 Each character had a Facebook page, so we also shot a few with non-white backgrounds for profile pics.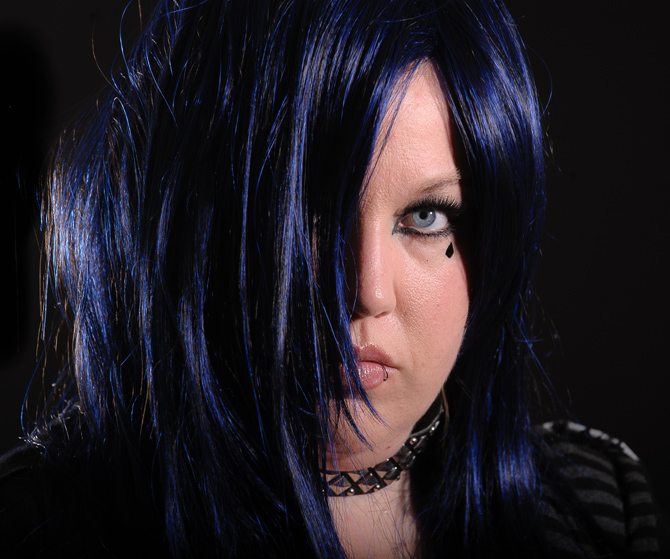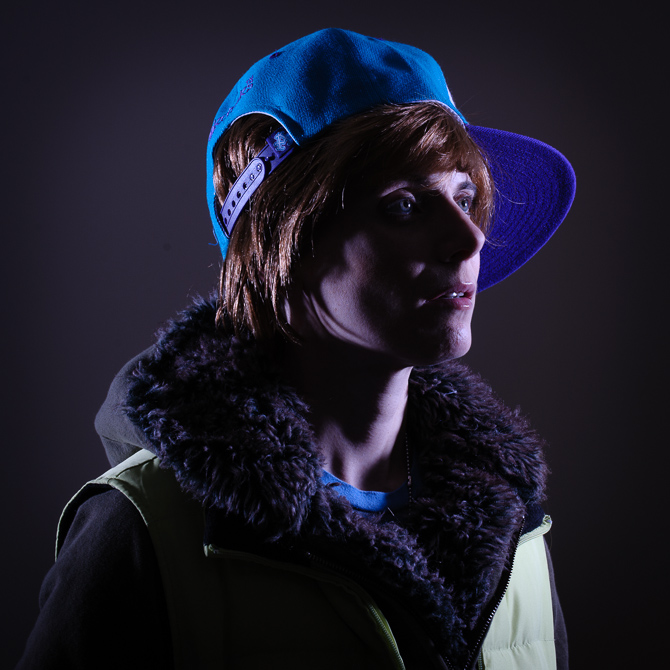 I also created some images and video for use in the show itself. Cherubino, played by the wonderful Allison Hull, was portrayed as a washed up one hit wonder with a look inspired by Justin Bieber. In order to show his glory days, we took a series of photos of the Biebs and Photoshopped Cherubino's head onto them.
While we weren't going for a truly seamless look—making it obvious that these were actually shots of Bieber was part of the joke—I did want to make them look at least vaguely believable. In order to do this, Frank held up his iPad with the source images and we matched the light and angle of each shot. Allison was a great sport!
For the Rolling Stone cover and Never Say Never, I ended up reconstructing large elements—some from scratch—rather than trying to reuse what was there.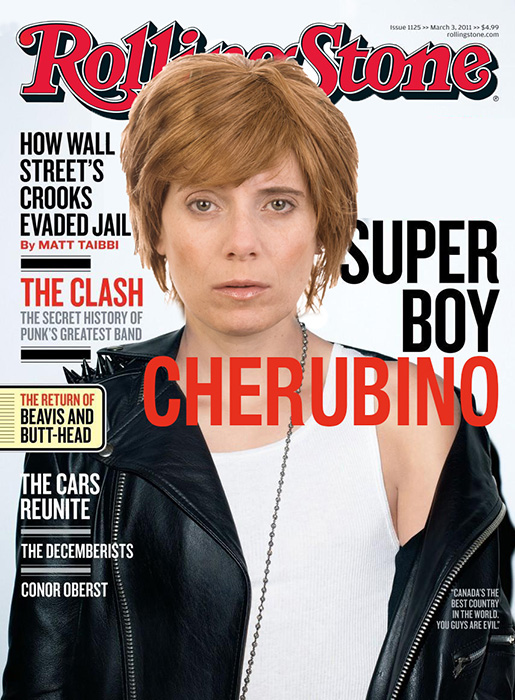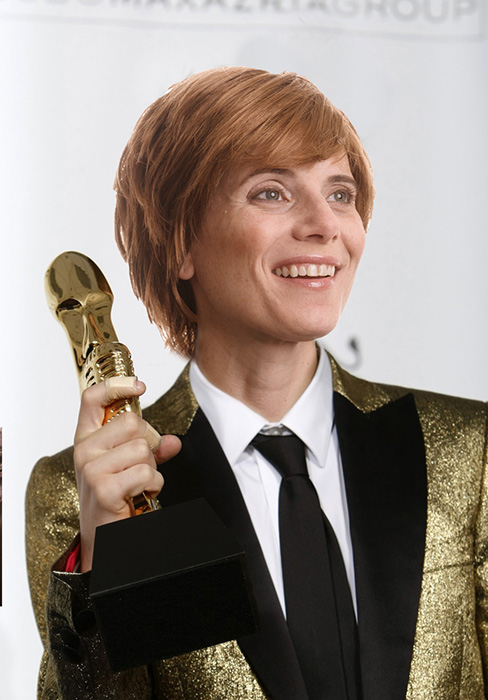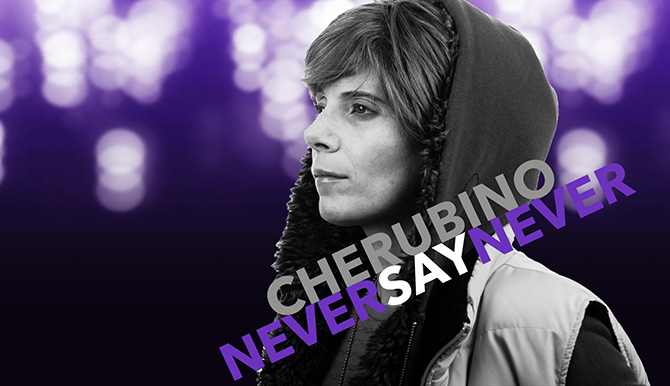 I've been wanting to do a time-lapse of a Fresco set build ever since the Big Top show, but never made it happen until Real Divas. I had two cameras going for almost ten hours, capturing a frame every twenty seconds. I am in awe of how much work goes into the sets of these shows!
So… the set is built, the promos have been out… it's time for the show! Here are a few of my favorite shots: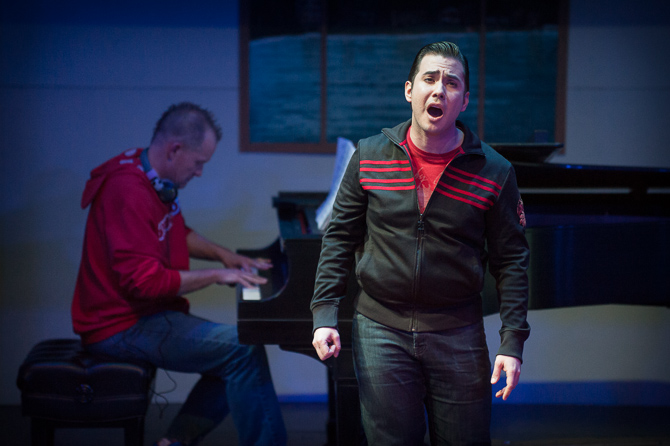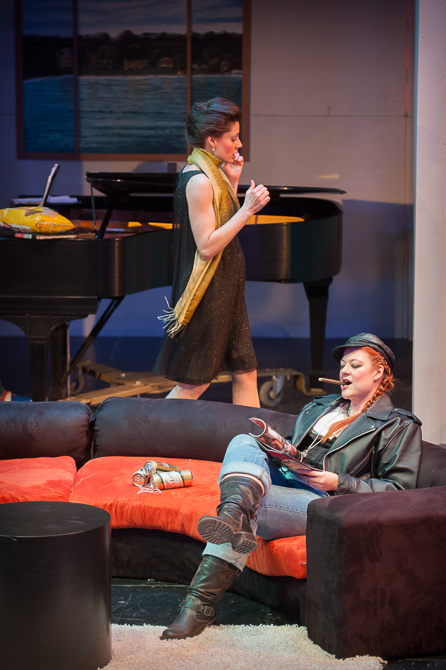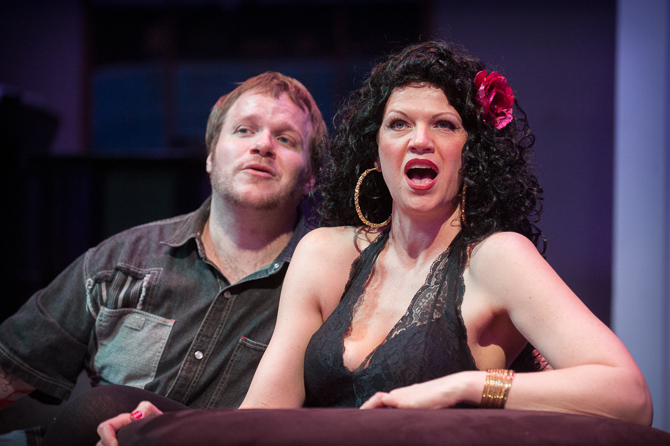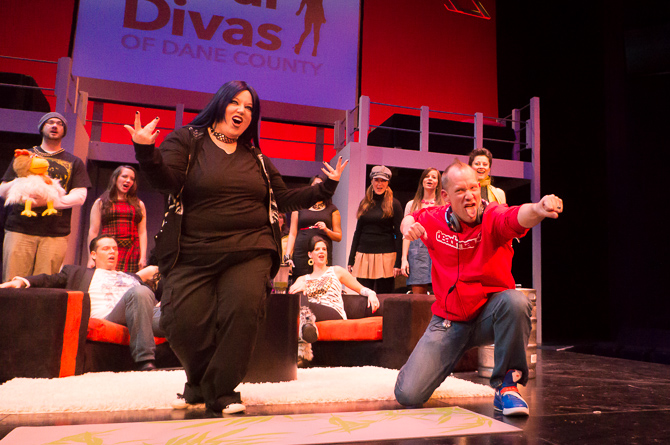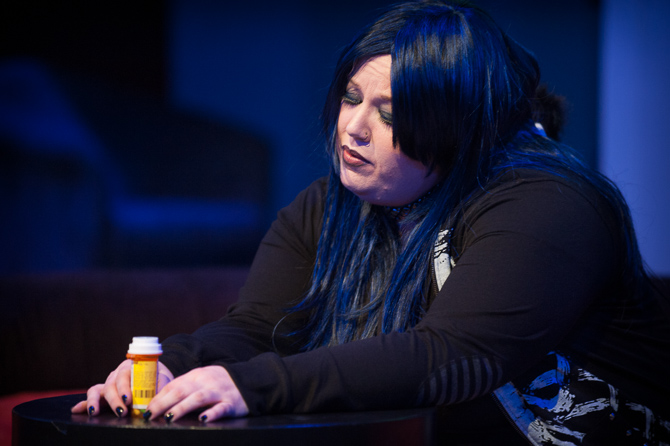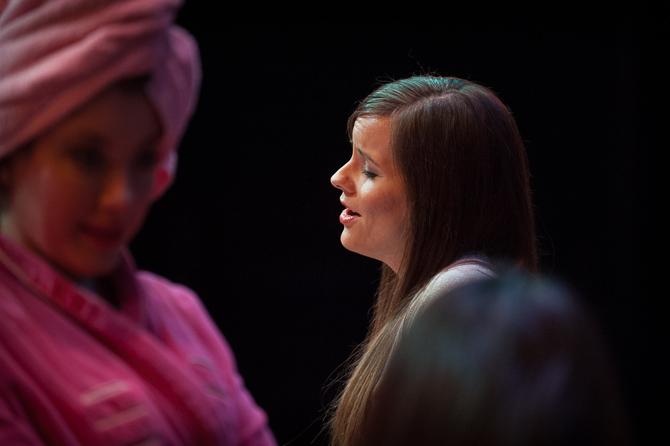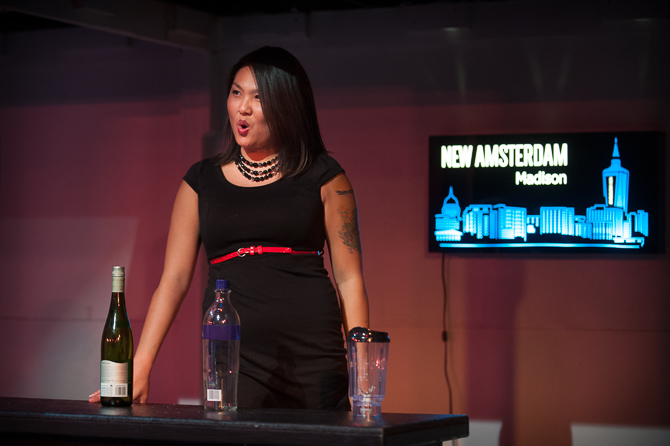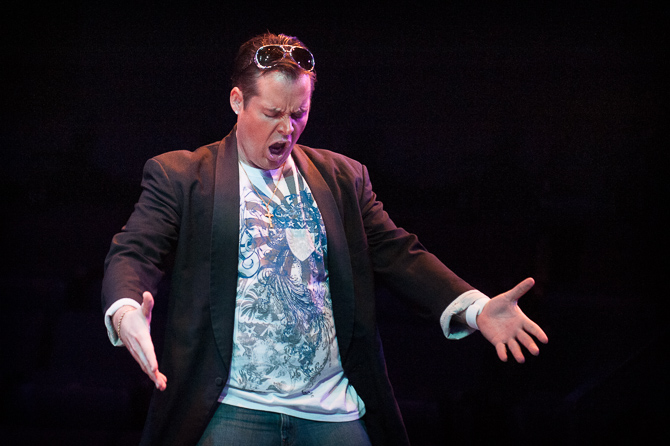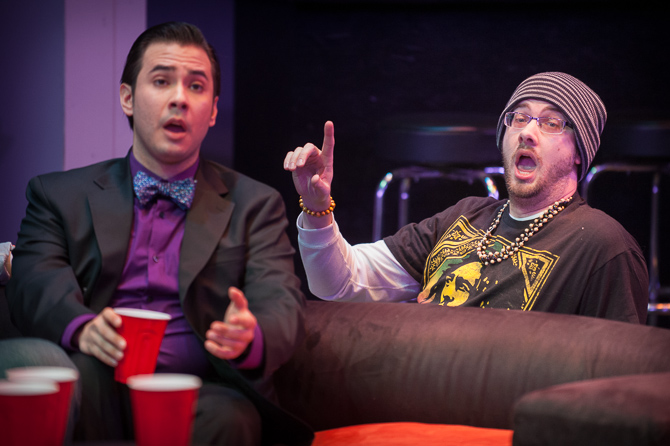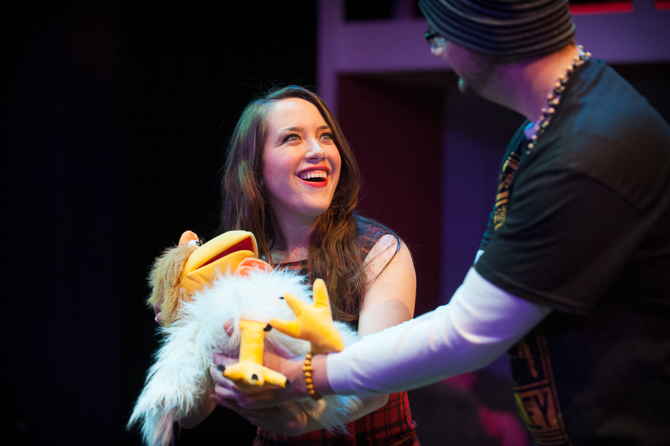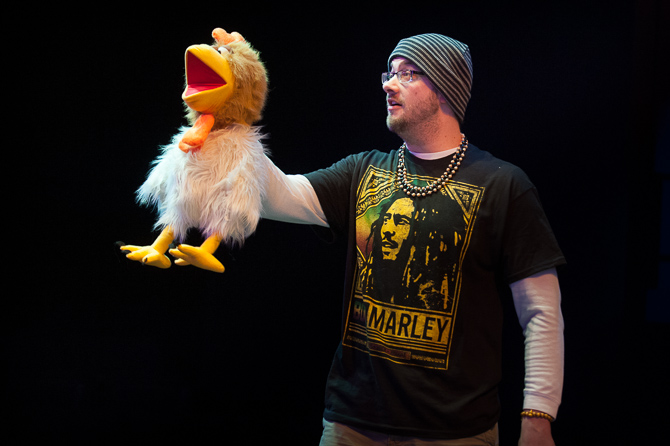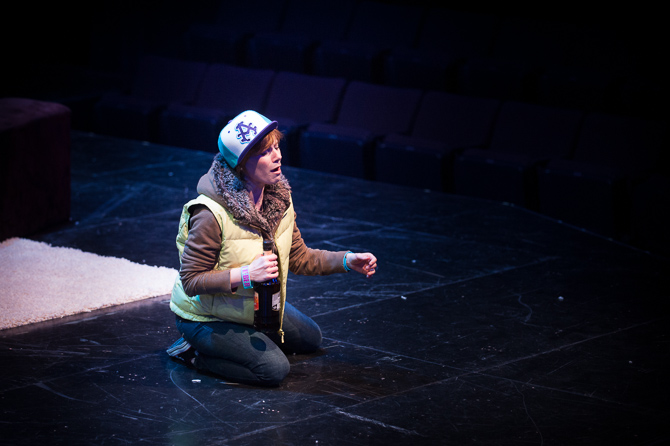 Of course, Fresco never sleeps… plans have been underway for the next show for a while! Here's a teaser I made for the next show… can't wait!